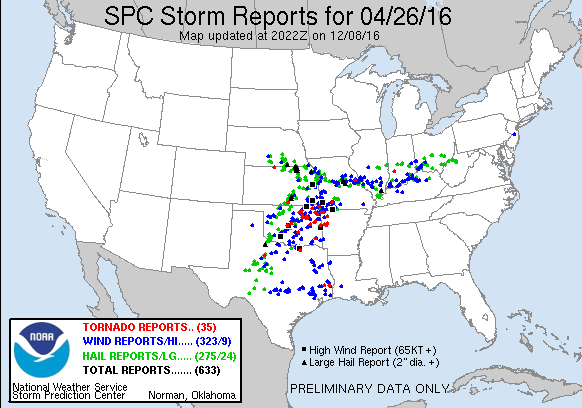 ---
---
Tornadoes: 0
Hail: (None)
Wind (40 mph)
Chasers encountered: Many.
Chased with:
Kelton Halbert, James Gustina, Cj Sayre, and Sean Ernst.
Miles: 120
Note: Bust
---
This day was stupid.  Everything looked to be coming together for a huge tornado event. However there were major problems with low level shear. Veer back veer wind profiles and wonky hodographs foiled this day. Storm splits failed to separate and the nice looking cell we were on struggled to get organized. The one plus this day had going for it was absolutely crazy instability. Surface based CAPE was nearly 5500 j/kg. This was unheard of for April and we had hoped that it would compensate for the lack of low level shear. While it provided some cool looking storms it failed to do any good.
---
We targeted near Hobart as the dryline moved in. The storm went up looking good and something happened that I had never seen before. There were wave like structures in the anvil of the storm. The updraft was so powerful and turbulent a series of ripples radiated out from the storm. Unfortunately this was the coolest thing we saw all day.
---
---
Storms congealed and moved upstream where they produced a bunch of spin up tornadoes near Tulsa. We went home empty handed. This would make a great case study of what not to chase but Im still bitter about it and kinda tired so I dont feel like doing it. Maybe later.